Dale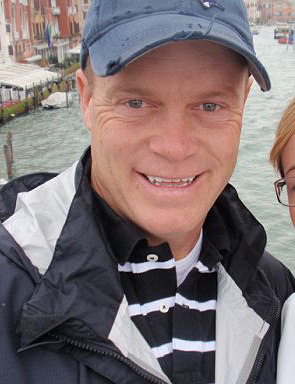 Dale grew up in the small town of Cabery, IL. He was involved in raising livestock from a young age. His parents put a great deal of trust in him and allowed him to take part in the decision making process of their livestock based business in his teen years. After finishing high school he attended the University of Illinois, where he received his graduate degree in Animal Science. While in college he took the opportunity to travel abroad, spending a summer working on sheep and cattle ranches in Australia. While attending the U of I he was a member of the livestock judging team. During graduate school he had the opportunity to coach the livestock judging team at the University of Illinois. His involvement in livestock judging allowed him to opportunity to make several trips to Europe to compete in livestock judging events. Dale taught collegiate animal science courses, as well as served as a professional livestock judge across the country for almost twenty years. Dale retired from his teaching position in December of 2013 to focus more attention on the excitement taking place at home.
Holly
Holly grew up in a military family. With her family she lived in Colorado, Germany and Texas before moving home to Oregon. She was also involved in raising livestock and a member of 4H and FFA. Like Dale, she was involved in livestock judging that paid for some of her college tuition and allowed her to travel to Europe to compete in livestock judging events. After high school she moved to Illinois, where she got her Bachelors degree in Public Relations, with a minor in Agriculture.
Dale and Holly met through the livestock judging world. Their similar interests and passions were an immediate draw to each other. They were married in May of 2003. They are a an inseparable pair that compliments each other's strengths and weaknesses better than could have been imagined.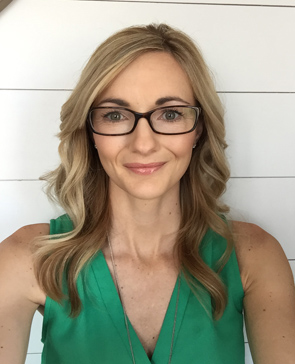 Dylan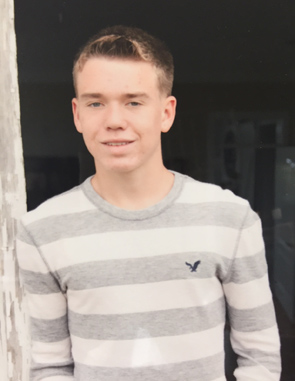 Dylan is really becoming his own person.  It's interesting to watch your kids mature and develop and see the paths they choose for themselves in life.  Dylan is quite technically minded and very interested in the latest and greatest when it comes to mobile devices, notebooks and apps.  If we ever need assistance with figuring out how to operate a device, Dylan is our guy!  A few years ago all of the kids became involved in showing meat goats in 4H.  We jackpot the goats throughout the summer before our County and State Fairs.  Dylan has gotten a taste for winning and has decided he really likes it.  He has won our State Fair twice, in addition to numerous jackpot shows. Dylan also plays Baseball.
Tara
Tara has taken a strong interest in the livestock and agricultural world.  Tara is very involved in the care of our livestock and the socializing of the young.  She is also very involved with caring for and socializing kittens.  We could put her in charge of caring for weaned babies completely on her own and she would do a fantastic job.  Tara is also involved in sports – volleyball and basketball.  She is a very studious individual, taking great pride in her good grades.  She is also a huge help in the home with wrangling her younger siblings.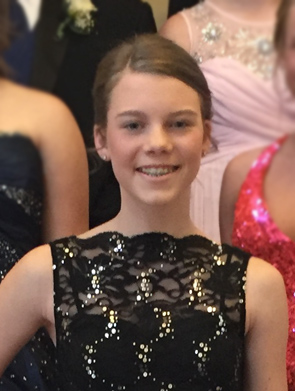 Chase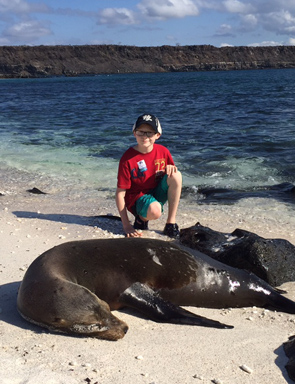 Chase is the future Animal Research Biologist.  He takes great pride in his vast knowledge of all animals – where they live, what they eat, whether they are nocturnal or herbivores or whatever the case may be.  He is a sponge that thirsts for new information.  It's quite entertaining to quiz him on his knowledge.  Pictured here, he was on a trip to the Galapagos Islands with Dale, where he did not see an animal that he didn't already know.  We are confident he will make his mark on this world.
Kadie
Kadie is a genuine lover of all animals.  She thoroughly enjoys helping socialize kittens.  It seems that she always forms extra-special bonds with the black kittens born at Select Exotics.  Kadie is a competitive goat showman, also forming special bonds with her goats.  In addition, Kadie keeps busy with team gymnastics.  She will be a force to be reckoned with as she gets older!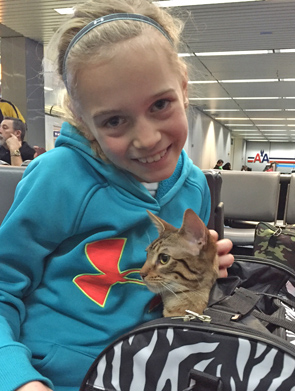 Nana and Papa
The heart and soul of Select Exotics was born from Dale's parents, Bud and Marilyn. While Dale was pursuing his graduate degree Marilyn continued breeding Bengals and working with Select Exotics' first breeding Serval, Keystone. Without their tremendous efforts – carrying the load for many years – and their continued support Select Exotics would not be in existence.
Marilyn passed away in March of 2008. Her love for the cats was undeniable. She was willing to do anything necessary to make sure that all of her cats were happy and healthy. This goes for her family as well. She has and will continue to have a profound influence on our family and Select Exotics. We miss her love and guidance a great deal. Her passion for the Savannahs was truly a blessing.
Bud passed away in March of 2014. After Marilyn's passing in 2008 Bud spent a great deal of time overseeing the goings-on at Select Exotics and partaking in his grandchildren's activities.  He kept busy feeding our adult cats on a daily basis and gathering supplies as needed. His efforts helped make our whole family's quality of life better.  His positive outlook and happy-go-lucky attitude was a great blessing and a position with which we strive to model.
We would like to thank both Bud and Marilyn for their contributions.